upcoming events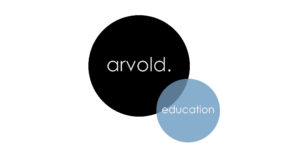 Private Event
May 12, 2018 11:00 AM to May 20, 2018 5:00 PM
Erica Arvold and Richard Warner introduce their new conservatory-style intensive series specifically for youth actors who are looking to take a professional path in television and film. AYA is a multi-layered, progressive study for the advanced youth actor focusing on building a craft toolkit that will guide each performer in the development of a specific personal methodology. The Arvold-Warner approach is a synthesis of the major 20th century acting methods, offering Catapult actors a taste of the work offered at an adult conservatory-style program.
The twenty-hour power intensive, conducted over two weekends, will be divided into the following units:
Vocal/Physical/Sensory Exercises
Ensemble Building Games
Storytelling
Character Creation
Character Work Moving into Relationships
Scene Study (Introduction to the 10-step Checklist)
20 Hours | Dates: May 12-13, May 19-20 | Investment: $895 | Ages: 10-17
May 12th: 11am-6pm (lunch 2-3pm), May 13th: 1-4pm
May 19th: 11am-6pm (lunch 2-3pm), May 20th: 11-5pm (lunch 2-3pm) 
---
This program will admit students on an APPLICATION ONLY basis. This program will be open to actors throughout the country between the ages of 10-17 (exceptions will be made for select mature, experienced younger actors). Each application will be reviewed by Erik Lingvall, Erica Arvold, & Richard Warner and each student will be hand selected to participate in this conservatory-style program. Applications are due no later than Monday April 16, 2018.
---
DISCLAIMER:
Erica Arvold is a member of Casting Society of America, and the following disclaimer is aligned with both the rules and regulations of CSA as well as the core beliefs of arvold.education. This class is a learning experience. It is not an audition or employment opportunity. As such, when this class is over, Erica will not be taking home, nor be given access to your headshot, resume or any of your other promotional materials.
---
Educators:
Catapult Acting Studios - 1934 Cliff Valley Way NE Suite B, Atlanta, GA 30329
---